Kohinoor School of Facility Management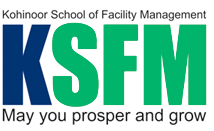 KSFM will be the latest addition to Kohinoor Education Complex. Facility Management and Sustainability are gaining increased importance in today's world of environmental preservation. Optimum use of resources has become the pressing need of the hour today and there is a great need for skilled Facility Management Professionals (FMPs) and Sustainability Facility Professionals (SFPs).
To meet this demand, KSFM in collaboration with Houston based International Facility Management Association (IFMA representing over 23,000 Facility Professionals globally) will offer credentialed programs for working FMPs in a phased manner.
Visit: www.ksfm.ac.in