The Elite Grand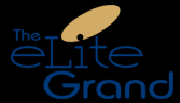 Nestled majestically amongst 2.25 acres of exotic landscaping, whispering fountains and shimmering water bodies, The Elite Grand hotel in Chennai is a serene and luxuriant oasis of pure relaxation and pampering.
Stringing together a spectacular selection of 185 rooms and suites, The Elite Grand will take the stage as an iconic 5-star Corporate Hotel in Chennai. Step across the threshold of the hotel and be sure to be enthralled by the striking beauty of its opulent surroundings which reflect its signature blend of elegance, splendour and unmatched comfort.
Personifying indulgent hospitality at its best, The Elite Grand is an exclusive urban haven, where service is warm and friendly, facilities are world-class, the cuisine is superb, and the guestrooms are spacious and inviting.
The Elite Grand is strategically located at Semmencherry, Old Mahabalipuram Road (OMR), in the heart of the IT Corridor in Chennai. The convenience of the locale is harmoniously complemented by an exceptional standard of personal attention, which is both impeccable and refined, making you feel right at home.
Visit: www.hotelelitegrand.com